Connecting Businesses, Connecting People!
At Tobridge, we believe in the power of connections. We connect businesses with one another, and people with the resources they need to achieve their goals. With ToBridge Network you'll experience the benefits of true collaboration.
Click Here
Your Gateway to China Trade
Expand your business's reach with Tobridge. Our comprehensive suite of solutions for international trade, customs clearance, and transportation make it easier than ever to navigate the complexities of trade and business in China. Let us help you take your business to the next level.
Click Here
Expert Web Design and Development
Your website is the face of your business online. At Tobridge, we specialize in creating beautiful, user-friendly websites that are designed to convert visitors into customers. Whether you need a simple landing page or a complex e-commerce site, our team has the expertise to deliver.
Click Here
Win-Win Cooperation for Sustainable Success
At Tobridge, we believe in creating long-term partnerships that benefit everyone involved. That's why we strive for win-win cooperation in all of our business dealings. We work closely with our clients to understand their needs and goals, and develop customized solutions that help them achieve sustainable success. Let's work together to create a brighter future for all.
Click Here
Partners (Strategic Clients)
Our strategic clients are our partners in success.
At ToBridge Network, we work closely with our clients to achieve their business goals by developing customized solutions that meet their specific requirements.
ToBridge Partnership Values
We prioritize building long-term partnerships with our clients based on mutual trust, respect, and shared goals.
We are committed to delivering the highest level of quality in everything we do, from our products and services to our customer service.
We believe in the power of collaboration and work closely with our strategic clients to develop solutions that meet their unique needs.
We operate with honesty and integrity in all our business dealings, and we expect the same from our strategic clients.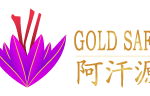 Goldsaff Saffron Company
Shanghai, China
Goldsaff Saffron Company
GOLDSAFF is offering the most precious and finest saffron from Afghanistan and Iran.
Tobridge Network helped them enter the China market. This has been a great step towards their success. Saffron is considered a medicinal herb in Traditional Chinese Medicine; therefore, opening a company in the TCM sector is very challenging. Working with Goldsaff saffron company was an excellent experience for us too!
Garsivaz
Guangzhou, China
Garsivaz Int'l Trading Co., Ltd.
Garsivaz International Trading Company offers cost-effective industrial shipping, efficient sourcing from Chinese suppliers, quality inspections, and private labeling services. They ensure reliable carriers, competitive prices, and high-quality products for businesses worldwide.  The team is famous with their seamless international trade solutions.
Atlas Ghori Tire
Herat, Afghanistan
Atlas Ghori Tire Trading Company
Atlas Ghori Tire is a tire dealer/wholesaler in Herat, Afghanistan, providing high quality tires from renowned brands to its customers. 
تایر فروشی اطلس غوری فروشنده بهترین و با کیفیت ترین تایر ها از مشهور ترین برندهای جهان در افغانستان می باشد.
تایر فروشی اطلس غوری در شهر هرات افغانستان موقعیت دارد.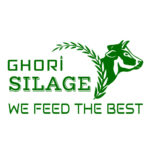 Ghor Silage
Kabul, Afghanistan
Ghori Silage Feed Production Co. Ltd
Established in 2021, Ghori Silage, Ltd. is a highly innovative company dealing with Corn Silage—an immensely beneficial product for Afghanistan's Dairy industry, addressing fodder scarcity issues for animals. The company's cutting-edge equipment and machineries have been imported from China and Turkey by Tobridge Network, ensuring top-notch quality production. Witness the revolution in animal feed and agriculture support in Afghanistan through Ghori Silage, Ltd.!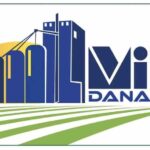 Milli Feed Mill
Kabul, Afghanistan
Milli Feed Mill Poultry & Livestock Feed Production Company
Milli Feed Mill is a leading poultry and livestock feed producer known for its dedicated team, modern technologies, and high-quality products. They offer breed-specific poultry feeds, hydroponically grown fodder for cattle, and excellent feed additives for broiler, layer, and cattle feeds.
Tobridge has partnered with Milli Feed Mill providing all range of raw materials and feed additives.
Trusted by Leading Businesses in China and Afghanistan
At Tobridge, we're proud to have worked with some of the leading businesses in China and Afghanistan. Our commitment to excellence and customer satisfaction has earned us a reputation for quality and reliability.
Discover some of our satisfied clients from China and Afghanistan and see why Tobridge is the partner of choice for businesses in these regions.
Meet Our Expert Team: Passionate and Dedicated Professionals
Our Network, Your Advantage: Building Strong Business Relationships
Latest Business News and Insights From China and Afghanistan
Looking for Something Else?
Let's Join and Build Something Great Together; Let's Make Your Vision a Reality! 🎈
We're excited to collaborate on your next project. Contact us today to get started.